Secure the Ultimate Entertainment: How to Book a Comedy Hypnotist for Your Football Club
Sports Club Comedy with Hypnotist Gerard V
How to Hire a Hypnotist

for Your Football Club Social Night

Booking a comedy hypnotist for your football club can add a unique and entertaining element to your events and gatherings. Whether it's an end-of-season celebration, a club fundraiser, or a team-building event, a comedy hypnotist can captivate your players and supporters alike.

To ensure a seamless and memorable experience, it's essential to follow a few key steps when hiring a comedy hypnotist specifically tailored for football clubs. In this blog post, we'll guide you through the process, allowing you to make an informed decision and create an unforgettable event.

The process only takes about 30 minutes of your actual time, though you'll usually need a couple of days to complete it as there's a few emails needed. The main thing is to check the calendar for when it will be a good time to have your event
Preparation and Event Details
1. Provide Event Details and Preferred Dates:
When reaching out to a comedy hypnotist, share all relevant event details, including the preferred dates and days of the week that work best for your football club. Take into account your team's schedule and check the club's calendar for any away games or local matches that may clash with the desired event date. By communicating your preferred dates in advance, you increase the chances of securing the hypnotist's availability and avoid any scheduling conflicts.
2. Set Clear Expectations:
Clearly communicate the specific requirements of your football club event to the comedy hypnotist. Let them know the purpose of the event, such as team celebration, preseason kick-off, or club anniversary. Inform them about the estimated number of attendees, whether it's limited to players and staff or includes supporters and sponsors as well. Additionally, specify the format of the event, whether it's a seated dinner, a cocktail-style gathering, or a post-match function. By setting clear expectations, the hypnotist can tailor their performance to suit the football club's unique atmosphere and audience.
3. Request a Comprehensive Quote:
Obtain a detailed quote from the comedy hypnotist, taking into account the specific needs and scale of your football club event. Inquire about their performance fee, travel expenses, and any additional requirements they may have, such as audiovisual equipment or staging. Request a breakdown of all costs to ensure transparency and avoid any unexpected expenses. Comparing quotes from different hypnotists will enable you to make an informed decision while staying within your budget.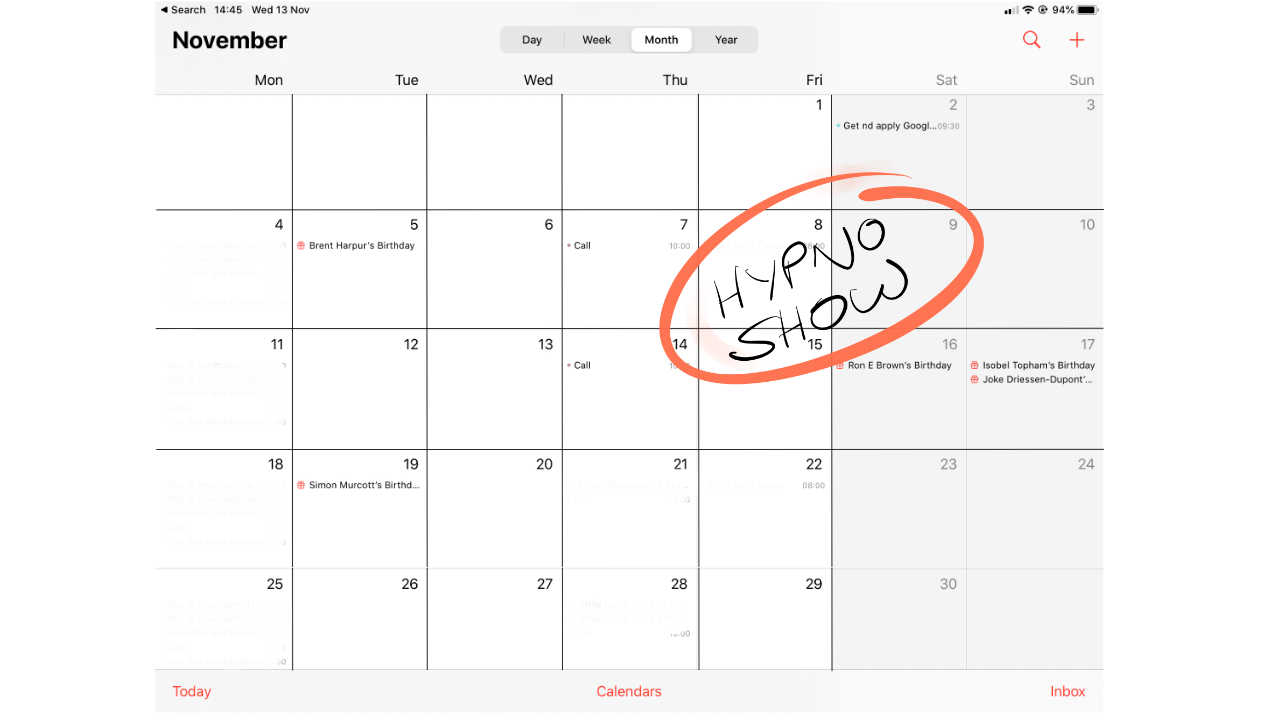 Check Them Out - Professional, Experienced?
4. Safety, Experience, and Professionalism:
Prioritize safety by ensuring that the comedy hypnotist holds the necessary certifications and liability insurance. Verify their experience performing at football club events and inquire about their ability to engage diverse audiences, including players, staff, and supporters. A professional hypnotist should be comfortable working with different crowd sizes and demographics. Request testimonials from other football clubs they have previously entertained to gauge their professionalism and quality of performance.
5. Check Corporate Reviews and Testimonials:
Research the comedy hypnotist's reviews and testimonials from other football clubs. Look for positive feedback regarding their ability to create an entertaining and engaging experience for both players and supporters. Consider testimonials that highlight their understanding of football club dynamics and their knack for tailoring their act to fit the unique environment. A reputable comedy hypnotist should have a track record of satisfied football club clients.
6. Payment Terms and Guarantee:
Review the payment terms offered by the comedy hypnotist. Determine if there are any deposit requirements and when the balance is due. It's also essential to inquire about their policies regarding cancellations or rescheduling due to unforeseen circumstances, such as inclement weather or fixture changes.
Confirm Your Booking
7. Tell The Hypnotist What You Have Decided
When you have decied to proceed with your booking, contact the hypnotist to let them know. Or if you decide not to proceed send them a message so they know to let that date go elsewhere.