Meet Comedy Hypnotist Gerard V
The comedian entertainer. A Comedy Hypnotist for hire at Comedy Hypnotist - Gerard V with a mission to travel the world making people laugh.
You want some light entertainment that gets everyone talking, you want someone who can make a room laugh, and you want something wholesome where everyone is included. You've certainly come to the right place…or maybe, just maybe, a hypnotist wrote this and convinced you!
Fun for everyone
I've been to so many different corporate events over the years, and I've lost count of the times where an entertainer could only get a laugh out of the room at someone else's expense. That's why I like to do things a little differently and make you and your guests the stars of the show, and me the one who provides the laughter and buzz. But don't worry, it's all good-natured and relaxed from the moment I take the stage. I do a clean hypnotist show.
No unwelcome surprises
Getting plucked out of the crowd can be the highlight of the year for some, and a nightmare come to life for others. To get around this problem (even though I can hypnotise anyone in the room) I only ask for volunteers. It's a simple, stress-free and kind way to get the whole room enjoying the act without anyone feeling like they can't wait to get back to their seat and hide. Perfect when you want to be able to take the best seats in the house right at the front without having to cross your fingers that you're not going to be pulled up on stage in front of everyone.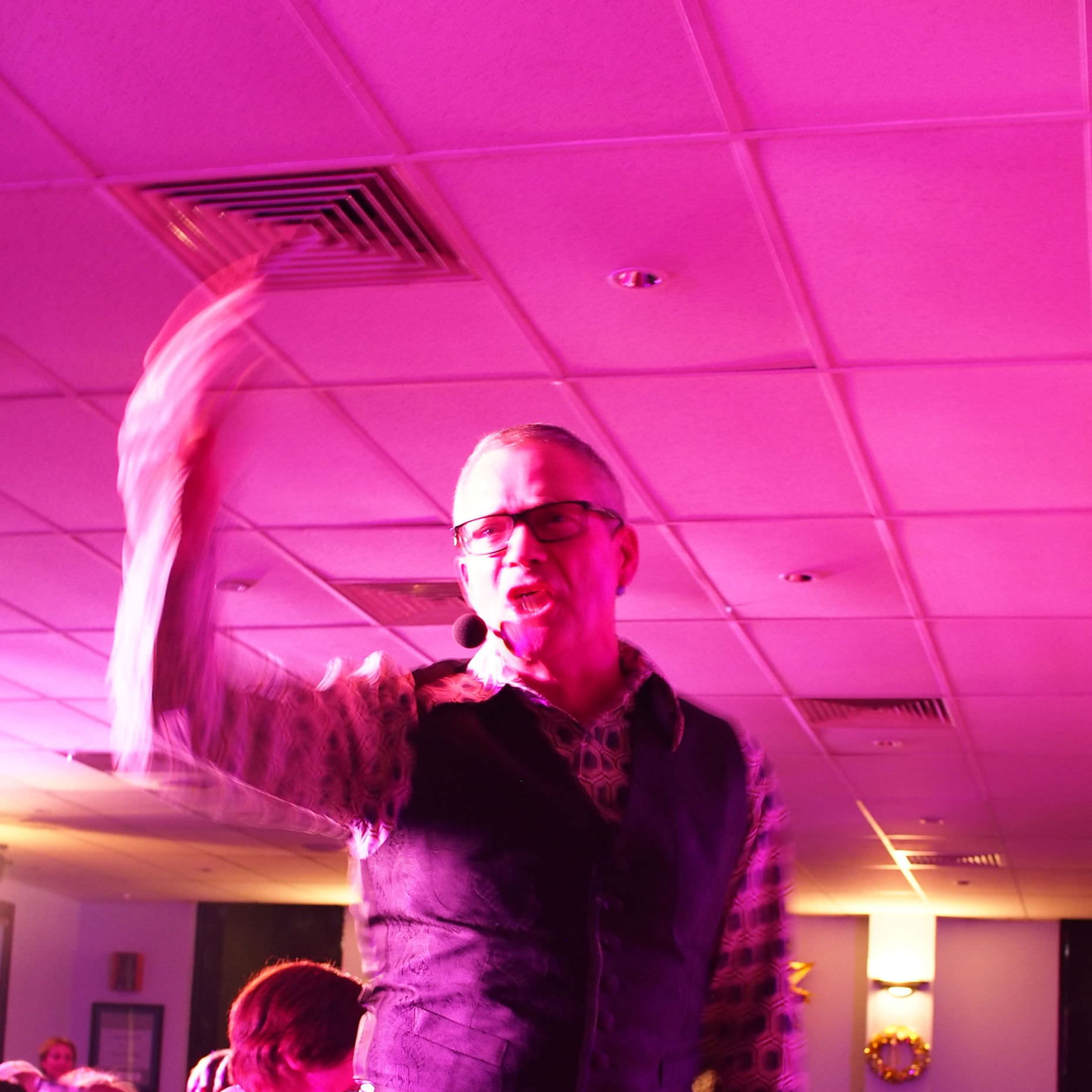 Instant improvisation
I know that everyone has been to a million and one corporate entertainment evenings before, which is why I do things differently. With a spontaneoous and improvised act that evolves and changes direction with the click of my fingers, you get something that's never the same twice. Exactly what you want to hear when it's time to breathe new life into entertainment and hospitality with a quick call to your new favourite comedy hypnotist.
All about your guests
Whether you're hosting a corporate event, entertaining at a club, or even marking a special occasion in style, I make it all about the audience. You want everyone you host to feel welcome and relaxed from the moment they take their seats, and you want them to leave with memories and moments they'll be talking about for years to come. The good news is I get it, I understand it, and I deliver it. What more could you wish for?
Well, how about a big finish where everything is tied together in a way no one will have been expecting. If there's a bigger and better way to bring the house down, I haven't found it yet!
How I got started
I've been hypnotising people since 1994, did my first stage show all the way back in 2005, and perform all over the US, Australia and New Zealand. And yes, I really am a hypnotist: I hold a certified Master Practitioner of Hypnosis and Neurolinguistic Programming qualification to prove it! I also have a Diploma in Stage Hypnotism from the Alberta Institute of Hypnosis.
I entertain as Gerard V because people can remember that easily, and they can ususally spell it correctly too.
My real name is Gerard Verschuren. My friends often simply call me GV. And sometimes I get Gerald or Gerald V but I don't like being called "Gerald" so much.
Now you know a little more about me, all you have to do is find out if I am available and book me for your event.